Serving Chicagoland for #25YearsStrong
Flash Taco has been serving our beloved community since 1998 with various locations, food trucks, and catering to those looking for a delicious experience.
Your next event could be catered by Flash Taco! Our teams are standing by to serve onsite at your property, cafe, rooftop, or business.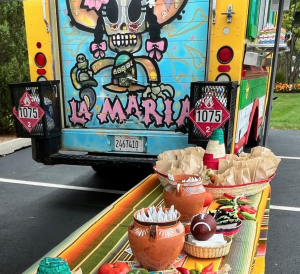 Flash Taco's food trucks are ready for action! Just point and taco! If there is parking, we can bring the beans!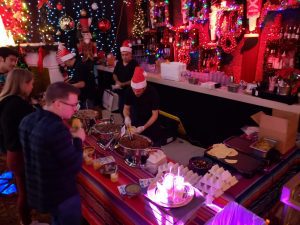 Regardless of your venue, Flash Taco's teams are available to turn your event into a fiesta.  Let us know your criteria and we will be happy to provide a quote.
Want to Start a Catering Order?
Provide a bit of information about your event and we will respond promptly.  Alternatively you can call or email us with your inquiry. Gracias!
We love to serve you!.We have the expertise and knowledge to execute your event at the highest level.
Have a Event on mind?
We can help you bring your event to life. Let's talk about what we can build together.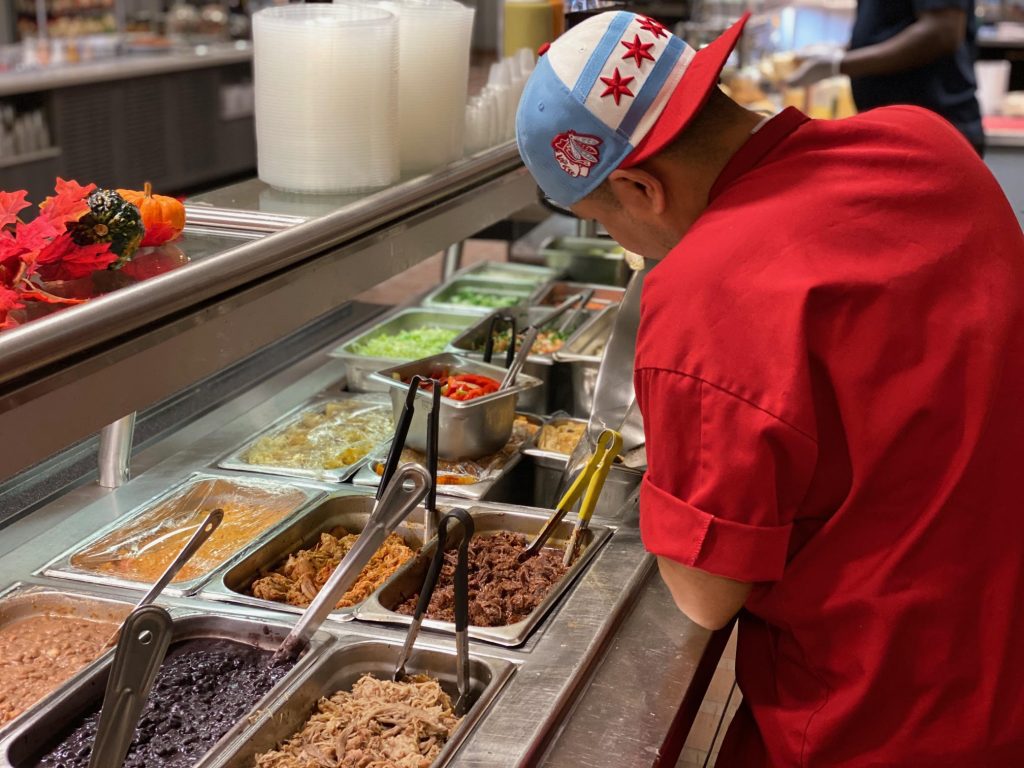 Need a Food Truck for you next occassion?
The Flash Taco Food Trucks are ready to serve your next event in Chicago, Chicago Suburbs, Indiana, Wisconsin, and beyond!  Let us know about your next occassion and we would be happy provide one of our custom menus for you and your guests.
Our take us back to the early 1970's when two young ambitious Mexican immigrants by the name of Aurelio & Belem set out to live their American dream. Like most Mexican immigrants back then in Chicago they found themselves flocking to church or soccer fields for religion and sport.
 The Hispano Soccer League played many of there games at the fields at Humbolt Park where people gathered to watch their favorite teams. When the number of participants and spectators grew so did the need to feed them that is when this young couple came up with the idea to sell tacos out of styrofoam ice chests eventually as the league grew so did demand and what originally started as a peddler operation turned into a picnic like setup to years later Don Aurelio & Dona Belem becoming the largest latino Chicago Park District concessionaires.

Fast forward having been born and raised in what is now called Bucktown back in 1987 I started noticing residential changes in my hood with those changes I saw the same need as my parents did back in the 70's. So I began to look for the ideal location for what would be a Mexican taqueria which would continue and honor my parents original concept of tacos in a Flash. Then in 1996 came the opportunity to secure a storefront in the heart of Bucktown and Wicker Park (six corners) two years later on April, 7th 1998 Flash Taco opened its doors to the public and since then 22 years later we continue to live the American dream once started by two young Mexican immigrants.
Our promise to you our customer is to continue to do our best to serve you original, affordable and tasty Mexican food. We sit on one of the most coveted corners in the city & continue to strive despite all of the continuing changes simply because we care. Mil gracias Flash Taco familia for your love and support all these years! 
Gracias! Flash